As England moved into stage three of Boris Johnson's roadmap out of lockdown, people were quick to embrace their newly-found freedoms, starting with the pub.
Up until midnight, customers reamined in beer gardens or street terraces but as Sunday turned into Monday, they were welcomed back inside by staff to enjoy relaxed lockdown rules.
Boris Johnson confirmed on Friday that the roadmap will go ahead as planned today despite concerns over the Indian variant which has thrown a complete end to restrictions on June 21 into doubt.
The Prime Minister called for a "heavy dose of caution" as indoor socialising and physical contact resumed.
Meanwhile, airport activity stepped up as travel restrictions loosened while the London Eye back in rotation and the BT Tower all lit up again.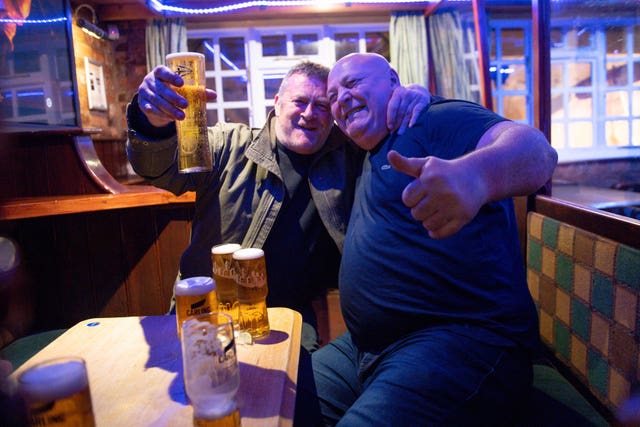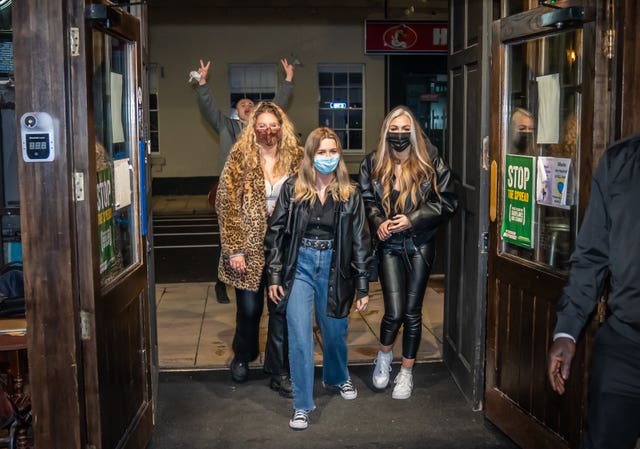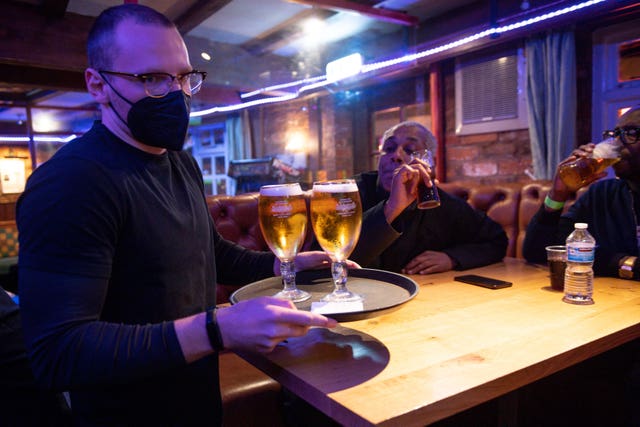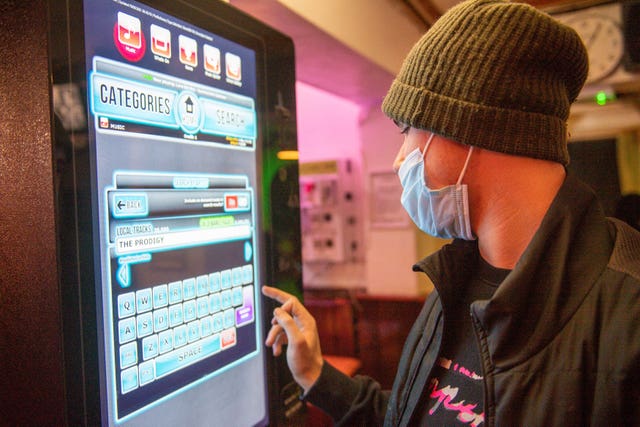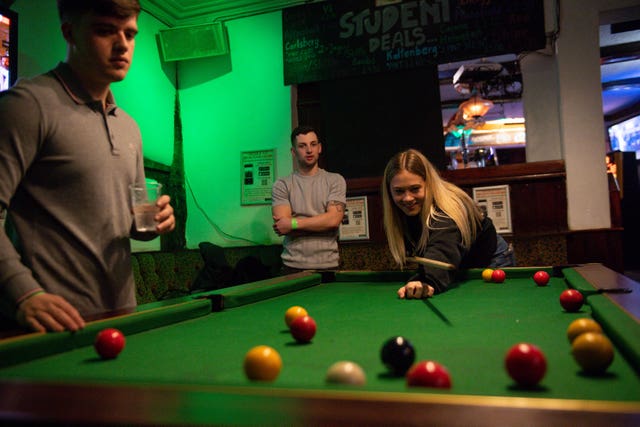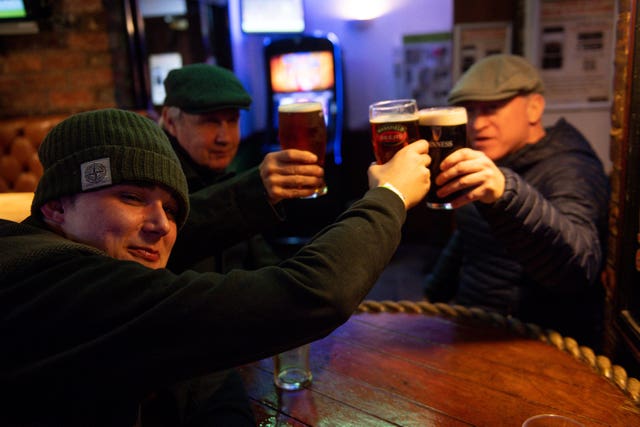 Hugging is another restriction to be relaxed under a new mantra with a provision that it should be sensible while there was increased activity at airports with travel rules being relaxed.
Pubs were not the only institutions to see a rekindling of activity with the London Eye once again turning while another London landmark, the BT Tower, signalled the latest step forward in the return to normality.
Travel hubs such as Gatwick Airport also saw an increase in activity with green-list countries now available for foreign leisure travel as the shackles of lockdown were cast off by travellers.